Powered By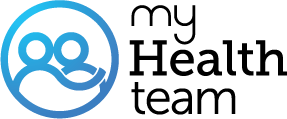 Real members of DiabetesTeam have posted questions and answers that support our community guidelines, and should not be taken as medical advice. Looking for the latest medically reviewed content by doctors and experts?
Visit our resource section.
Why Cant I Stay Awake?

I can just sit down and I'm out, I could sleep all day, sooooo tired
I also felt very tired at the start of this diabetes journey Lisa. There are 2 very importantant things which solved it for me:
- I made sure I ate enough and every meal - a minimum of 3 good meals a day.
- An every day active life did it for me - plenty physical work and regular walks. When I felt tired or dizzy inbetween due to low blood sugar, I immediately take something to eat - coffee and biscuits, fruit like apples or bananas or just sandwiches. A few minutes later, on the move again.
I hope you can figure something out that works for you.
All the best!
I suffer from insomnia.wish I could sleep easily.i am on anti depressants to help me sleep.i can easily go 72hrs without sleep, no matter how tired I feel
I am quite sleepy often and try to figure out why
I wish I could do that,have not slept in 24hrs
Have u had yr thyroid tested?
Join today!
Start meeting others who understand