Powered By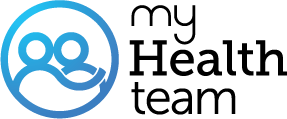 Real members of DiabetesTeam have posted questions and answers that support our community guidelines, and should not be taken as medical advice. Looking for the latest medically reviewed content by doctors and experts?
Visit our resource section.
What Is The Best Way To Fill Your Insulin Needle? I Spend Forever Trying To Get It To My Mg

I was told to draw air in the needle equivalent to your insulin dose and inject it into the vial of insulin and then draw your dose.
What type of insurance do you have. 99% of the insulin is in pen form. Have you Dr. send a prescription in requesting only the pen since you are not giving yourself the correct amount each time. They may need a preauthorization. The pen only needs to be refrigerated before first use. They can stay out for 28 days at room temp from first use.
Good Luck!
Thanks, I'm going to try that.
It takes awhile to get it to the correct amount of insulin I keep getting air in the syring
Join today!
Start meeting others who understand