Powered By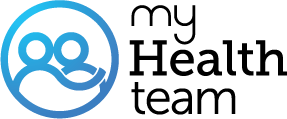 Real members of DiabetesTeam have posted questions and answers that support our community guidelines, and should not be taken as medical advice. Looking for the latest medically reviewed content by doctors and experts?
Visit our resource section.
How Do I Make It Through?

I was diagnosed as diabetic when I was 28. I was an athlete my whole life, always ate healthy, had a hard time losing weight since forever. To find out I did everything I was supposed to and still was diagnosed destroyed me. I'm adopted and it turns out it runs on both side of my bio family. My birth father was 18 when he was first diagnosed. I was doing really well and got my glucose down to an average of 150. This past 1.5 weeks it has been averaging about 250. I have been sick and very… read more
Honey you are not a failure. Diabetes is a disease you could not control getting. You should not worry about what people think. Please try to not stress about it. Stress will only make your blood sugar go up. I think you should try to talk to a therapist. I have had diabetes for 38 years. I'm now 63 years old and find my therapist very helpful. I wish you well.
Are you currently feeling more at peace & getting a regime to manage & move forward with? We're all pulling for you having gone through the same stages of disbelief, denial, some anger, then finally taking the reins back over your life. Diabetes is horse you ride, (with adjustments & learning curves, & practice) - don't let it attempt to ride you.
Please don't feel ashamed of being a diabetic. There isn't anything you could have done to prevent it when it runs in you family. Take control of it , don't let it control you and you will be fine. It's a lot to get used to. Do your homework. It's not easy at first but it will get easier to manage. Good luck
I would see your doctor sometimes we need an adjustment on our meds. are you doing some kind of exercise? are you still eating healthy and eat less carbs. remember that carbs turn into sugar. I know that it's hard. I changed my way of eating more healthy limiting to no more than 20 cabs a meal I started walking and swimming. I have lost 30 pounds and my last ac1 level was 5.3 I have never been that low and my doctor even took me off one of my med. I was taking 2 different meds. I wish you the best and pray that you can get your sugars down.
White rice I understand. I can get away with a few grapes during mealtimes. But certainly follow the physician's advice. Down the road he can test his limits under his doctor's care. It's a very mix and measure individualized gameplan.
Join today!
Start meeting others who understand