Powered By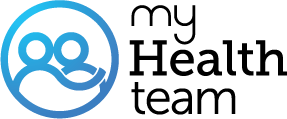 I'm Type 2. How Can I Gain Weight/increase Body Size?
A DiabetesTeam Member
During the course of 2017 lost 30kg and just could not manage to gain back 1kg since. How can I get my weight/body size up again a few kg's?
I can relate to this. I weighed only 100 pounds last year and worried I looked like a person with an eating disorder or worse cancer when neither was true. Over the last year I was able to gain 10 pounds but it wasn't easy. I drank protein shakes plus ate all my regular meals and snacks. I needed to gain weight to prove to myself that it wasn't some other issue being missed. I have been a diabetic for over 40 years and do not take insulin...yet but do take meds.
We will just have ro put it in God hand
I still have the same problem. I'm now Type1 on insulin and problem persists. Just content for now. It gets tiring.
Still Can Not GAIN Any WEIGH . If I GAIN5 pounds this week I lose it in 2 Days. Also I stay constipated and I drink a lot of water. So that's not the problem. Help anybody
My husband has had the same problem. So frustrating. Lots of info out there to help lose weight, none to gain. We see an Endocrinologist in a couple of weeks. Hope he can offer some suggestions. Right now my husband is exercising at the gym and we have started a low carb, low sugar whey protein smoothie in the morning. Nice to know we are not alone in this weight gain fight.
Having difficulty gaining weight sounds more like Type I diabetes. Type 2s have no problem gaining because of the insulin resistance and meds.
I switched to vegartian and lost 25 lbs and feel great
Wish I had your problem. I can't lose weight no matter how well I eat. think we could trade?
Same thing with me I can't gain any weight. If I don't eat the whole house today before I lose way I can only go 220 and from there I go back down five. What's wrong. I don't need vitamins I have a super appetite I just don't gain weight.
Yes I would like to hear some answers too, I have lost so much weight. If you didn't know, you would think I was suffering from cancer. Lost a total of 120 lbs, gain 10 one week, lose 15 the next.
Join today!
Start meeting others who understand