Powered By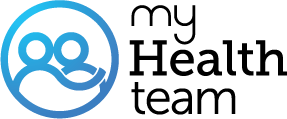 Real members of DiabetesTeam have posted questions and answers that support our community guidelines, and should not be taken as medical advice. Looking for the latest medically reviewed content by doctors and experts?
Visit our resource section.
Bad Medication?

My insurance forces me to get 90 days supply at a time. So taking 2500 mg Metformin daily (2- 1/2 tablets) I have to get 275 tablets each go round in 2 separate bottles. In the past 2-3 weeks, I have noticed that my fasting (& even other times) glucose checks were rising (Normal is 80- 120, Lately has been 150- 180). Not much has changed, diet, activity,...... Yet my fasting glucose was stubbornly high. Up until then, I have had no problems. Yesterday, I took part of the mediation (1000 mg)… read more
There is another question you need to be asking......it is generally accepted that you should not take more than 2000mg of Metformin....so why are you taking 2500mg? Metformin over time can seriously damage your kidneys.....ASK THE QUESTION!!!
I can only go with a certain pharmacy, due to insurance. I will only go to a brick & mortar pharmacy. I do not like mail order.
Beware FAKE drugs....the preparations coming from CHINA are all SUSPECT.....if you don't know the source of the drug....DON'T TAKE IT......and mail order pharmacies are NOTORIOUS for sourcing cheap drugs to goose their profit margins.......DO NOT UNDERESTIMATE how many crap drugs are in our system.
Might be a good idea to mention this to your Doctor and/or Pharmacist. Even mail-order pharmacies have Pharmacists and Nurses/Customer Service Reps are usually pretty good to talk to as well, especially since the doctors/pharmacists are too busy to talk if you're just phoning in.
I doubt you have a bad batch of medication but it is slightly possible. I was told I needed to get a fasting result of 139 when I first wake up. But it was impossible for me to get until I stopped eating anything, not a snack, nothing after dinner. Now, I am getting those readings. It's very hard but possible. Try that.
Join today!
Start meeting others who understand