Powered By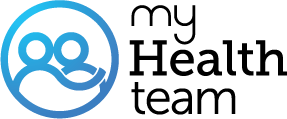 Real members of DiabetesTeam have posted questions and answers that support our community guidelines, and should not be taken as medical advice. Looking for the latest medically reviewed content by doctors and experts?
Visit our resource section.
Need Help With Vegetables

Hi my looking for information from people who like myself have a very hard time having vegetables in the diet as I can't seem to eat them, looking for alternative stuff to have or things people have tired to do to have vegetables in there diet,
Would be grateful for any feedback 👍🏻
I microwave French Cut Greenbeans, with a little butter n garlic salt, Mmm Good or I make a Spinach Salad with Crabmeat, Tomatoes, 2 boiled eggs, & Low Carb/Lowcalorie Thousand Island dressing quite a Meal on its Own!!
When I book carrots I make them not really soft and I drain them and add a bit of margarine and a sprinkle of seasoning salt and mix it with the carrots.
Thanx for listening!, NOT!!
Try riced cauliflower you can add flavorings to make it taste however you like and it is very similar to rice.
Try cooking some with bacon 🥓 helps the flavor too.
go to cauliflower recipies you can make so many things hash browns, etc
Join today!
Start meeting others who understand