Powered By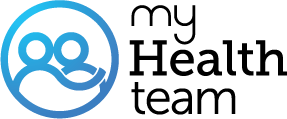 Real members of DiabetesTeam have posted questions and answers that support our community guidelines, and should not be taken as medical advice. Looking for the latest medically reviewed content by doctors and experts?
Visit our resource section.
Fortamet

when I was 8 they tubes from my kidneys to bladder and my bladder to out were to small causes a serious backup of urine into my kidneys. that was surgically corrected but almost killed my kidneys. 17 years ago I was told that my kidneys bleed at a +3 for no apparent reason, but function normally. in 2004 I found out I had angiomloipomas in both kidneys In 2004 they were 1-4mm in 2005 they had grown to 4-5cm. in 2007 they remain the same. my question is: should I even be on the metformin… read more
Sadly you are right. I think metformin is a real problem and causes organ failure is some people. Your drs words are disgraceful! I've heard similar from other people!
Metformin did cause great probs and kidneys started to fail. Came off metformin kidneys improved!
I agree with you. Metformin suits a lot of people but others have horrendous side effects
Indeed I seriously doubt on metformine, I am eating on low carbs for 3 years my numbers are okay last month I stopped my insuline. Now I am thinking on doing the same with the metformine slowly on I did same by my insuline. Both medicines can not cure diabetics good food andsexercising. Can reduce the diabetics
Please be careful, Metformin is not a drug to play with and if it was me I would get a second opinion !!!
Join today!
Start meeting others who understand