Powered By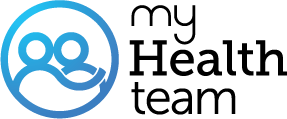 Real members of DiabetesTeam have posted questions and answers that support our community guidelines, and should not be taken as medical advice. Looking for the latest medically reviewed content by doctors and experts?
Visit our resource section.
New Drug Treatments

My partner was diagnosed with diabetes a few years ago and was placed on metformin. He struggled to tolerate it as first but seems to be better managed with it now. We keep hearing of other people using newer drugs for their diabetes and obviously see all the adverts on TV. Does anyone have any feedback on these drugs and whether they feel better controlled on them than on metformin?
I joined an organisation called DIABETES UK as their information is more accurate than any from my doctors
I'm on 2000 mg of metformin, 20 unites if Toujeo and 100 mg of Invokana. Took me from sugars of 275 in the morning to 99.
I am on a new mexication called xigduo it is metformin and diaformon together fantastic i lost nearly a stone in about 2 weeks as it is designed to flush the sugar out of your system via your kidneys only downside is constant urinating but worth it
Metformin gave me "the Runs" my Dr. changed my medication to glyburide
Join today!
Start meeting others who understand