Powered By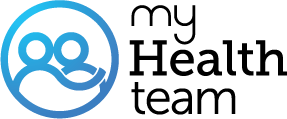 Is Having Bowel Issues Common With Type 2 Diabetes?
A DiabetesTeam Member
Goodevening all.... I am new to this site and have a sorta uncomfortable question to ask. I have Type 2 Diabetes and take Metformin 1000 mg. 2x daily, Glimepriride 4mg once daily, plus 20 mg Lisinopril for high blood pressure. I have chronic constipation, followed by diahrea. I sometimes don't have any movement for 4 to 5 days. I get bloated, have stomach pain at times. Periodically I take magnesium citrate to get things moving, but after a couple days I start slowly plugging up again. I also have nausea a lot. I am an active individual, and drink plenty of water most the time. I don't eat as much fiber maybe as I probably should. Any help would be appreciated. Thanks.
Gene
I had the same problem. My doctor's nurse suggested a teaspoon of sugar free Metamucil in 8 ounces of cold water daily. Problem was solved in a week.
Try taking Restoralax .put capful in hot or cold drink .No taste . works for me
I have type 2 and Ulcerative Colitis maybe a connection maybe not
If it has persisted or continues, I'd suggest talking to your dr. to discuss the possibility of IBS.
Ive been suffering with chronic diahrea since new doctor upped my metformin. from one to two pills a day. Previously I was on 4 pills a day and my body adjusted. Before Covid I was down to 4.8 and old Doc was about to take me off the stuff. This time no such luck. She offered me other meds but Im afraid to change as Ive heard of bad reactions to some of the drugs. No pain, no blood just have to run...no pun intended.
I have developed diverticulitis, sounds like you might have as well.
I too am new to this site.Referring to your bowel issues I thought I would tell you what I have found great health regularity from.I use a chopped pear in my Oatmeal every morning.Hope this will be of some help to you.
Same here drive's me nuts
Exactly the same as what iam going through glad to hear iam not alone but not good the likes of us suffering 😖😖😖
Join today!
Start meeting others who understand